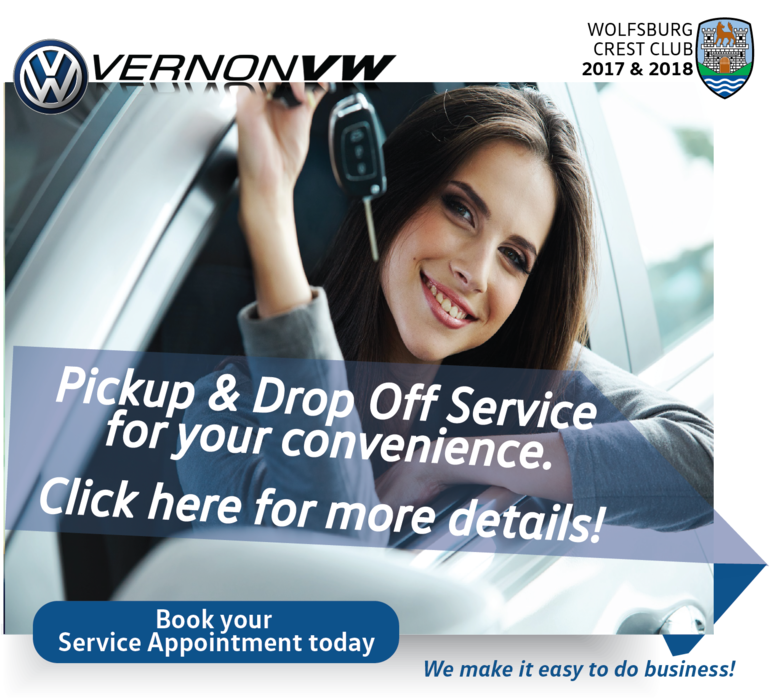 An effortless door-to-door experience.
We know your time is valuable. That's why Volkswagen makes moving through life seamless with our new pickup and delivery service experience. We'll pick up your vehicle when it's time for service and drop it off when the work is complete. Ask about our loaner vehicles – so your time remains distinctly yours.
You specify the time and location and we do everything else. With convenient texts, phone calls or emails, we'll keep you informed about your vehicle and provide timely updates. To complete the experience, we'll deliver your Volkswagen back to you washed, serviced and ready for your next journey. When it comes to owning a Volkswagen, we make it easy.
Ask about our in town pickup and drop off service starting from $24.95, includes: pick up and drop off, mini detail (wash and vacuum), your vehicle repair & maintenace made easy and convenient.
Need more freedom ... ask about our loaner vehicle program!