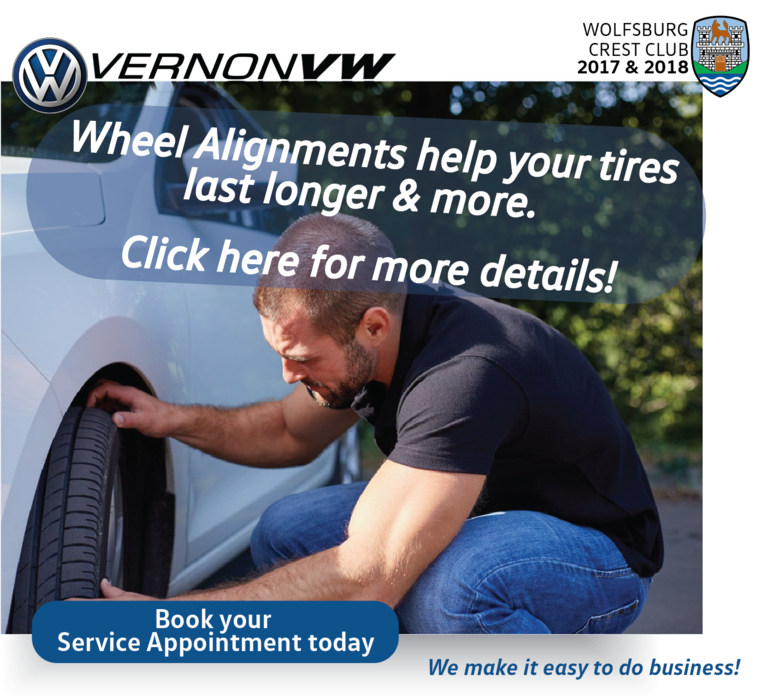 Do you have any idea Wheel Alignment is?
When mechanics talk about your car's alignment, they are referring to the way its tires align with the road. Improper alignment can be really bad for your car, but unfortunately there's no handy notification light that shows up on your dashboard when it happens.
Signs Your Car's Alignment Is Messed Up
Fortunately, there are some telltale signs your car's alignment is out of whack:
The car pulls to one side when you're driving.
The steering wheel is crooked when you are driving straight.
The car's tire treads are unevenly worn.
Take advantage of our very special offer!
Vernon Volkswagen is offering wheel alignments starting at $109.95 + taxes! Trust our Volkswagen Specialist to take great care of you and your vehicle!
Contact us for more information.
Do not wait! Book your appointment today!
*Conditions may apply. See dealer for details.